"It all starts with a simple yet complex design idea; the challenge is to translate
a jewel into a little piece of art that can be worn and appreciated every day".
Photographs by Giorgos Vitsaropoulos

"GAZ" collection, "a jewellery collection inspired from
a walk in the grounds of the industrial gas museum in Athens".
The first industrial museum in Athens. Industrial Gas Museum aims at preserving
and launching the history and technology of the old gasworks of Athens.
In 2013 Industrial Gas Museum opened its doors.
Industrial Gas Museum Shop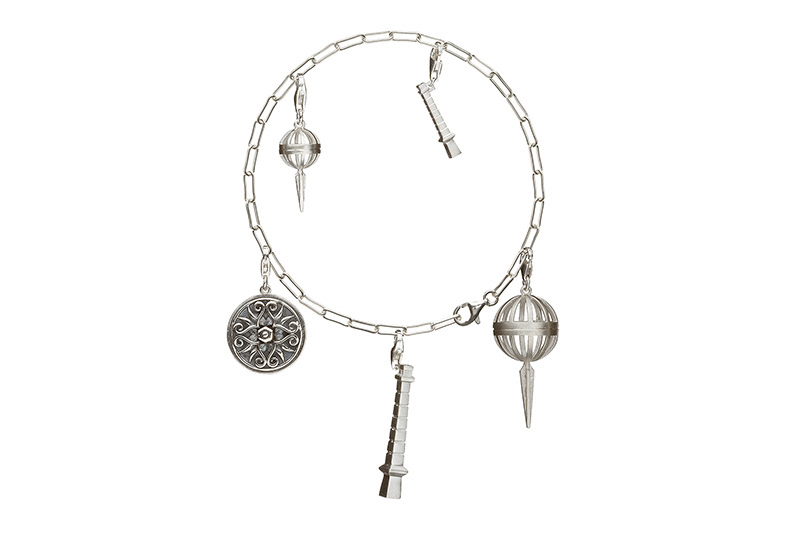 "The number two has always fascinated me. It is an essential number in mathematics, astrology, mythology and philosophy.
It can unite as 
well as separate. It shows that complete opposite forces might actually be complementary, the yin and yang.
Two contrast poles, or the two 
halves of a whole. It symbolizes a pair but, also, individuality.
Two can find, move away from each other, or run parallel forever without ever 
meeting.
It relates, it gives a balance and geometry. The duality of unity and separation is what creates this collection.
The wide range of 
oval stones, sapphires, rubies, peridots, amethyst and many others almost meet but keep pulling apart.
Like a never ending love story of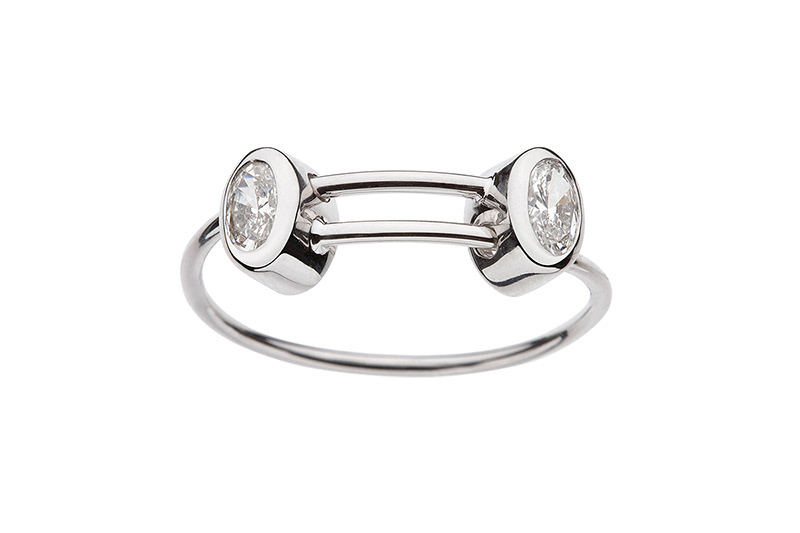 Wheat is considered to be a symbol of wealth and harvest since ancient times.
"Wheat was a key factor enabling the emergence of city-based societies at the start of civilization
because it was one of the first crops that could be easily cultivated on a large scale".
Art is a nonverbal communication through colour, shape and form.
Jewellery and metalsmithing has allowed me to access and express the creative life force within me.
Wheat has been cultivated since ancient times and was a major factor in the development of urban settlements
due to its ease of cultivation on a large scale. Being a primary source of vegetable protein it nourishes and sustains life.
Wheat stands as a symbol of fruitfulness and fertility.
I wanted to recreate this beautiful Grain… in a long lasting materials…
lron, silver, gold and precious stones like diamonds, emeralds, rubies and sapphires.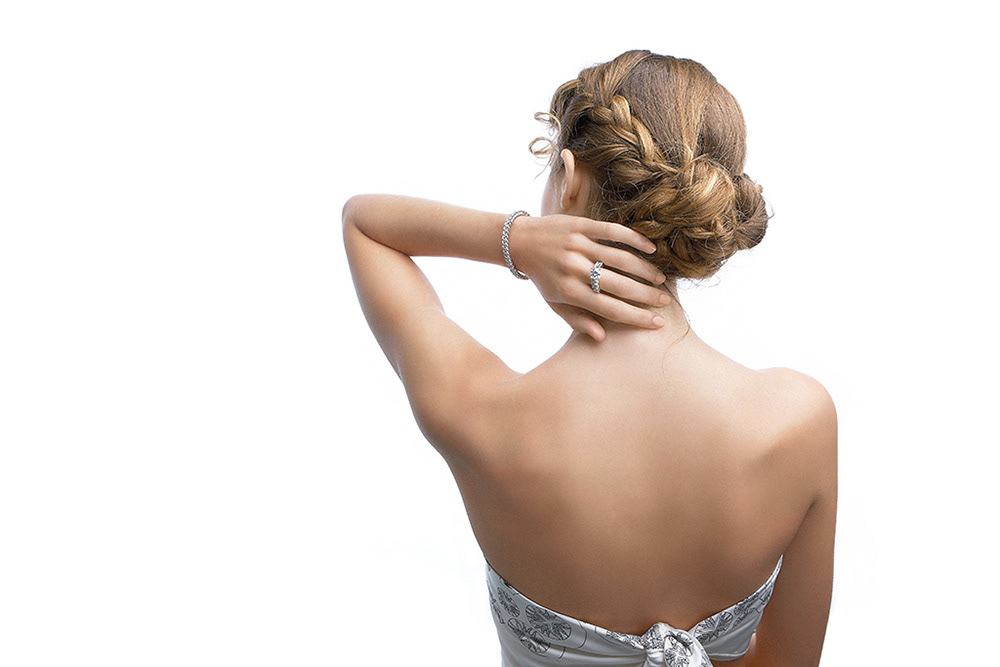 Maximos has been designing jewels for over 20 years. His indepth knowledge of gems
and precious metals is invaluable to clients who want specially designed unique jewels.

The design studio of Maximos offers a tailored bespoke service.
Heirlooms are redesigned keeping the heritage of the piece and turning them into a more contemporary jewel.
Often it starts with a gemstone. The romantic glint of the stone and intense color, inspires Maximos to design
around the precious gem to create a piece unique to the owner.